Hunter Valley Northern Rivers
Club
---
January- March 2018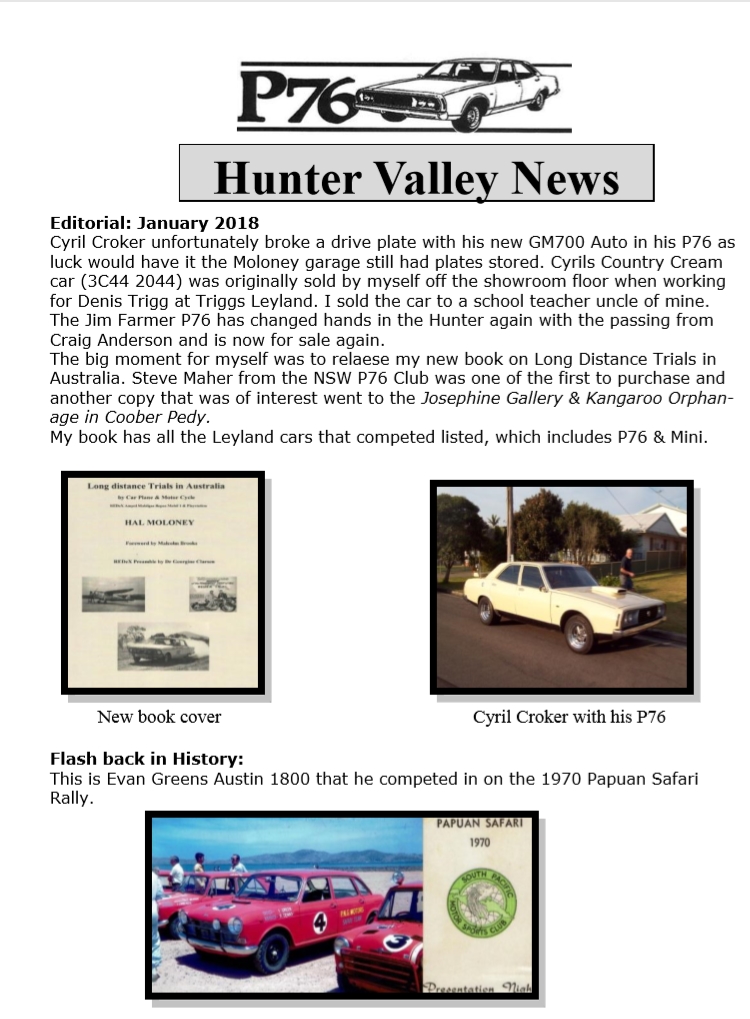 ---
Old Newsletter
The meeting was a Bar B Que at Gordon & Kay Murrays who were original Hunter members. Gordon has two Leylands
Those who attended were very enthusiastic and agreed the day a success.
The group came from Singleton, Morisset, Newcastle and the coal fields area.
It was agreed that:
1/ Meetings would be in the form of a Bar B Que or similar at alternative members homes.
The next two meetings would be at David Waters at Allworth then followed at Manus Andrews at Singleton.
2/ Newsletters would be emailed and snail mailed as required bi-monthly prior to each get together.
3/ A parts person was nominated (Darren Holt) to authenticate membership of our Hunter members when ordering parts from other clubs.
A club run day was nominated to attend the Morisset Fair next month.
We will not be appointing Presidents or such but will simply refer to a nominated administrator.
Should the current administrator not be at a bi monthly meeting then the person who's home it is will be a stand in administrator.
I will keep you updated on happenings
Hope this helps
Hal
"Now I will have to dig all my old Leyland stuff out".
Magazines
2012
May
November/December
2013
May/June
2014
October 13/January
April
June
October
November
2015
February
May
---