Ivan and Bruce Rose
Keepers of the Leyland Rallye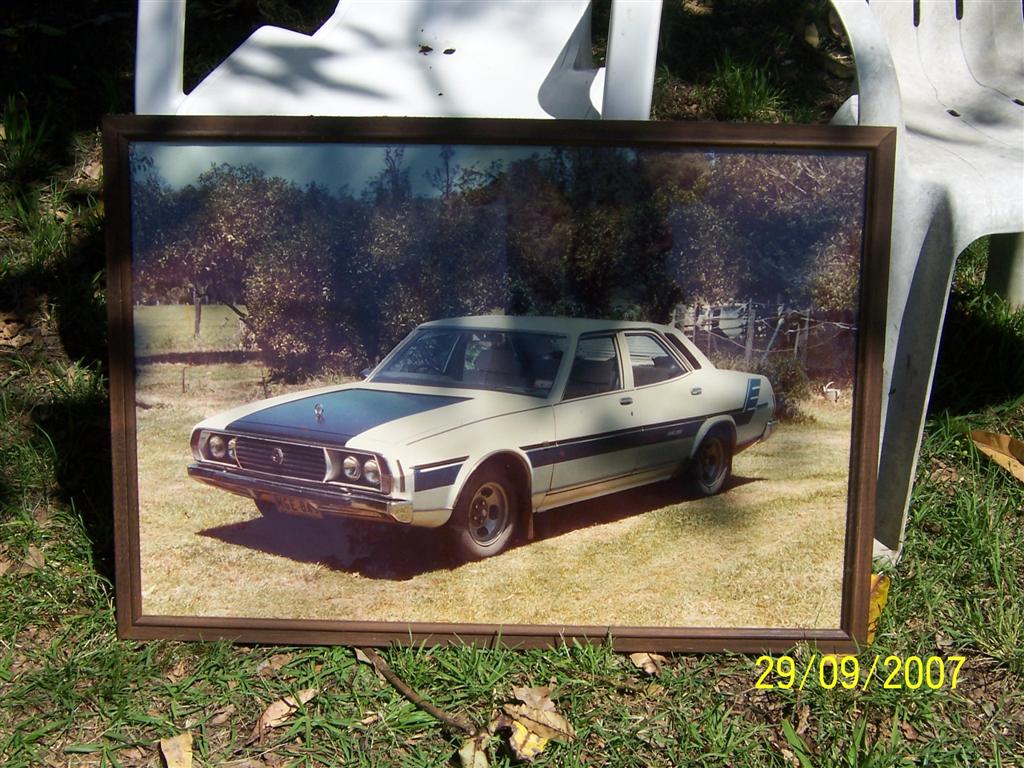 Leyland Rallye

Technical Specification
Deluxe body
Force 7 Steering wheel
Force 7 Tacho
V8 4 speed.
White vinyl seats, black carpet and black door cards. with executive bumper and grill, jelly bean wheels
Black with blue trim on bonnet and around boot lid with decal on the sides
The badge is from a Valiant.
---
As it was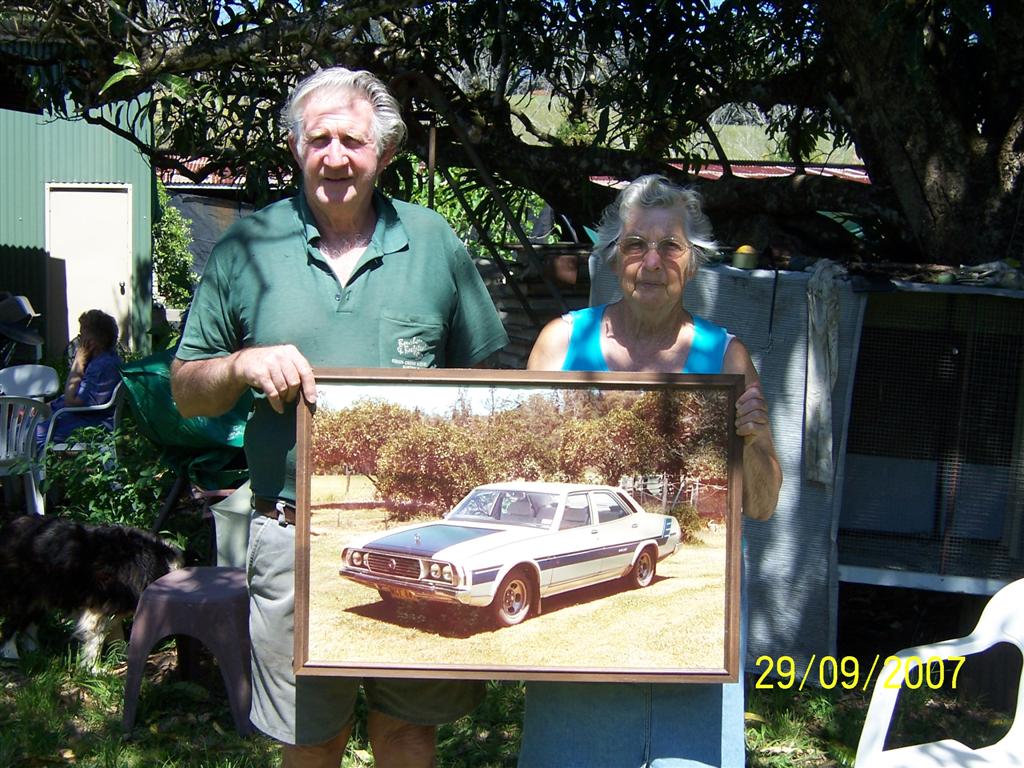 Mr & Mrs Rose holding a photograph of the Rallye car at Dorrigo
Bruce the son of Ivan has indicated that he is looking at rebuilding the car to its former glory
---
As it is