'Noel and Family' P76
---
The dog barked, anybody home, Noel appears on the steps of Yowee's place, saying "got a couple of P76". After talking for a while I learn that Noel is visiting from Sydney. Been in a club since the 70's. I show Noel my collection of P76s.
So happens that the club is having a outing to Bli Bli. I ask Noel if he want to come along.
I recieve a call that evening saying I interested in coming, so I say great meet you tomorrow morning. Arriving at his sons address, Noel greets me and asks if I would like to see his sons P76. As we round the corner of the house I see this fine example of a restored P76.
Sons P76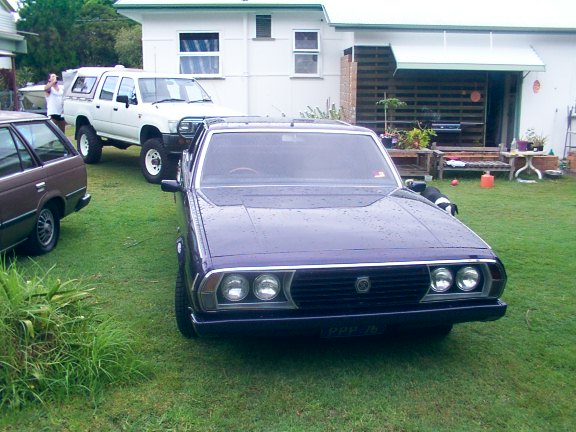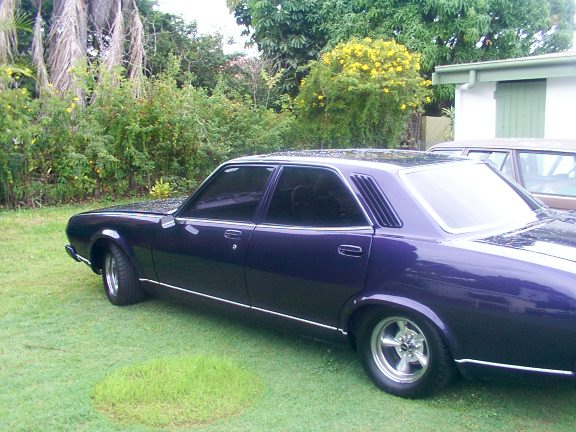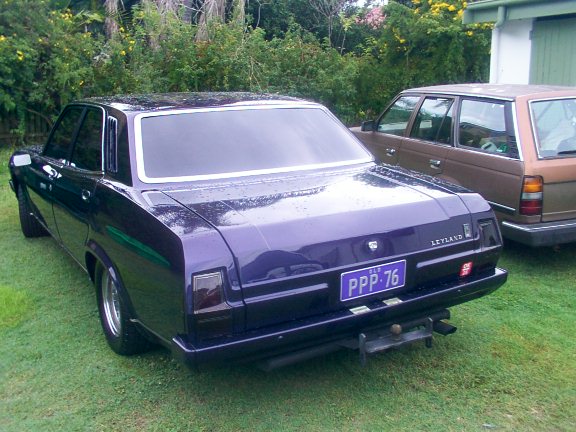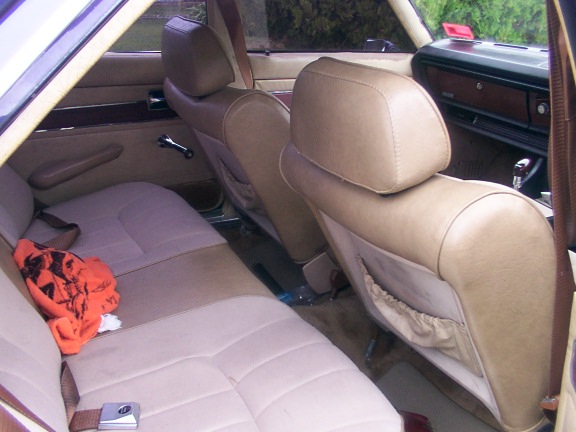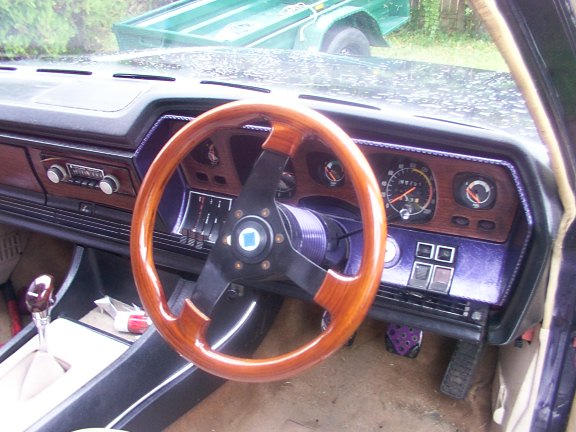 ---
Noels Deluxe V8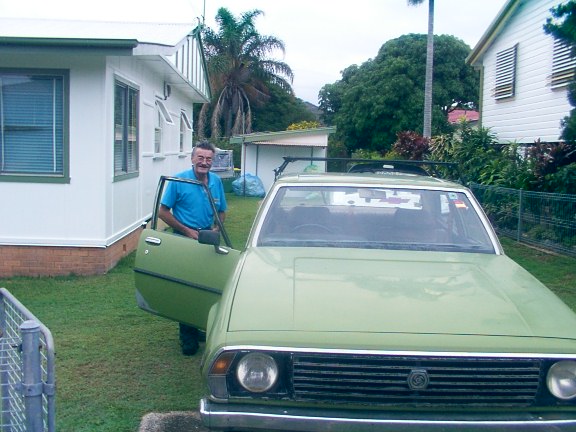 Noel at the door of his car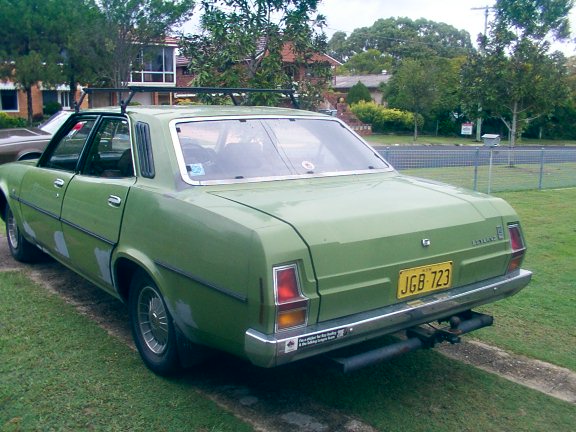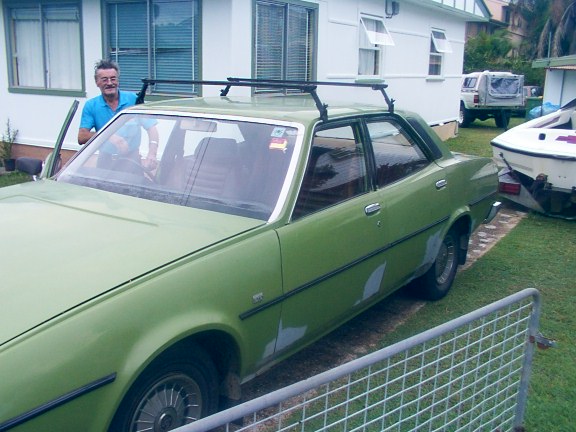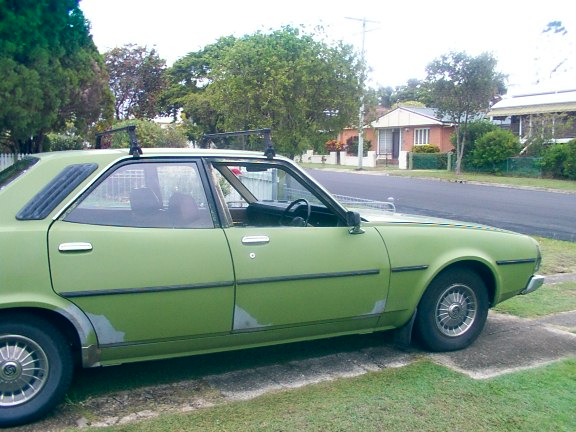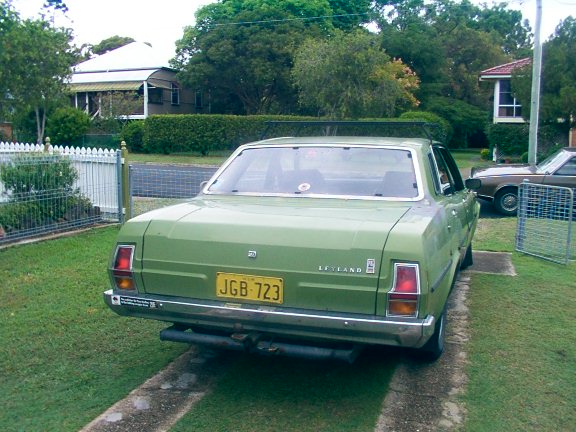 ---