| | |
| --- | --- |
| New Zealand P76 Owners - 2017 | |
New Zealand P76 Owners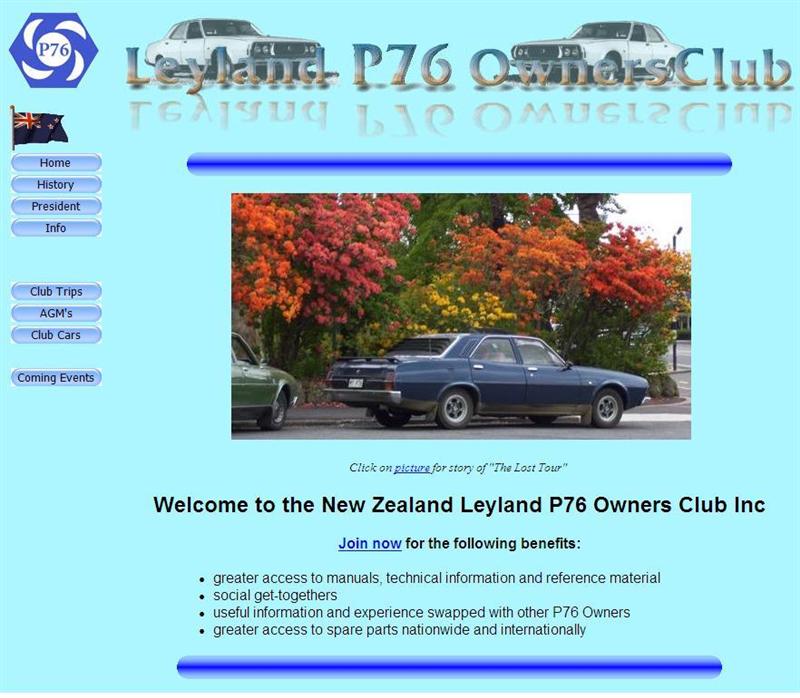 Offical Web site
---
2017
Kerry Taylor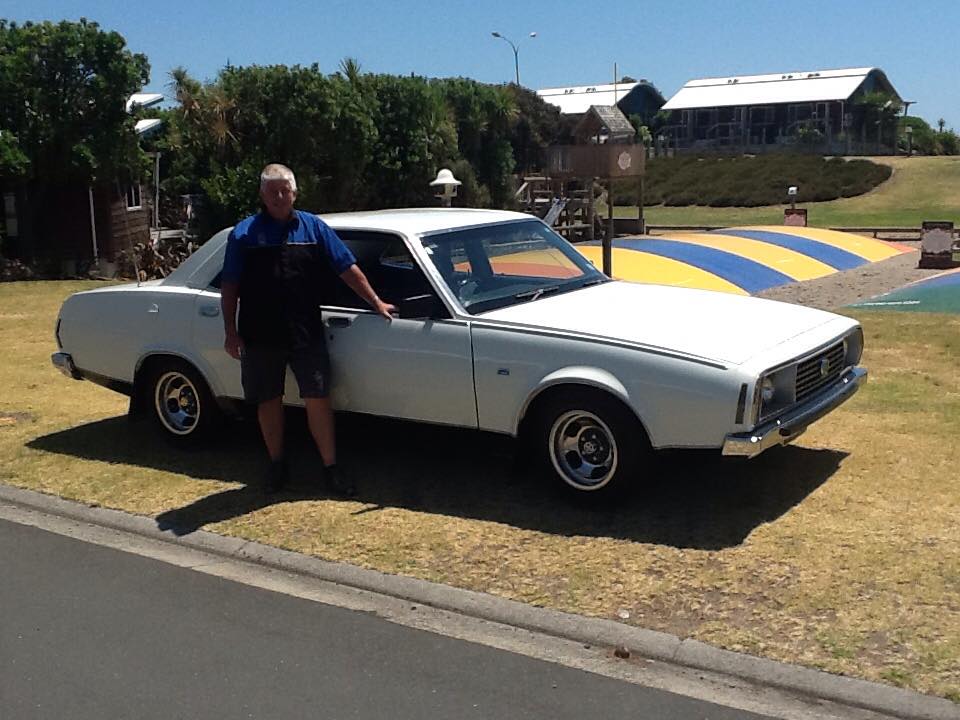 ---
Gathering of members in Oamarma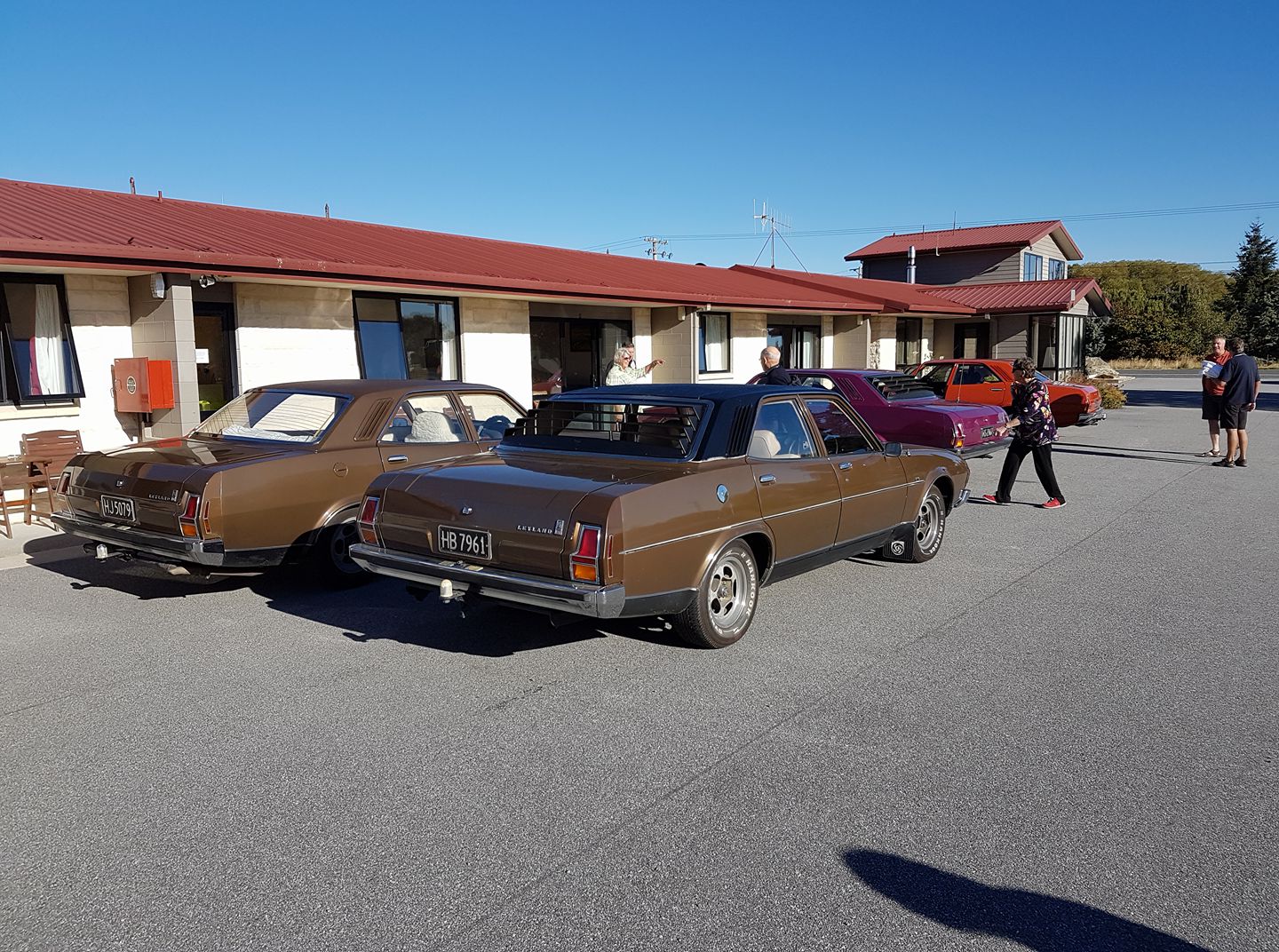 Oz visitors with Ron Butler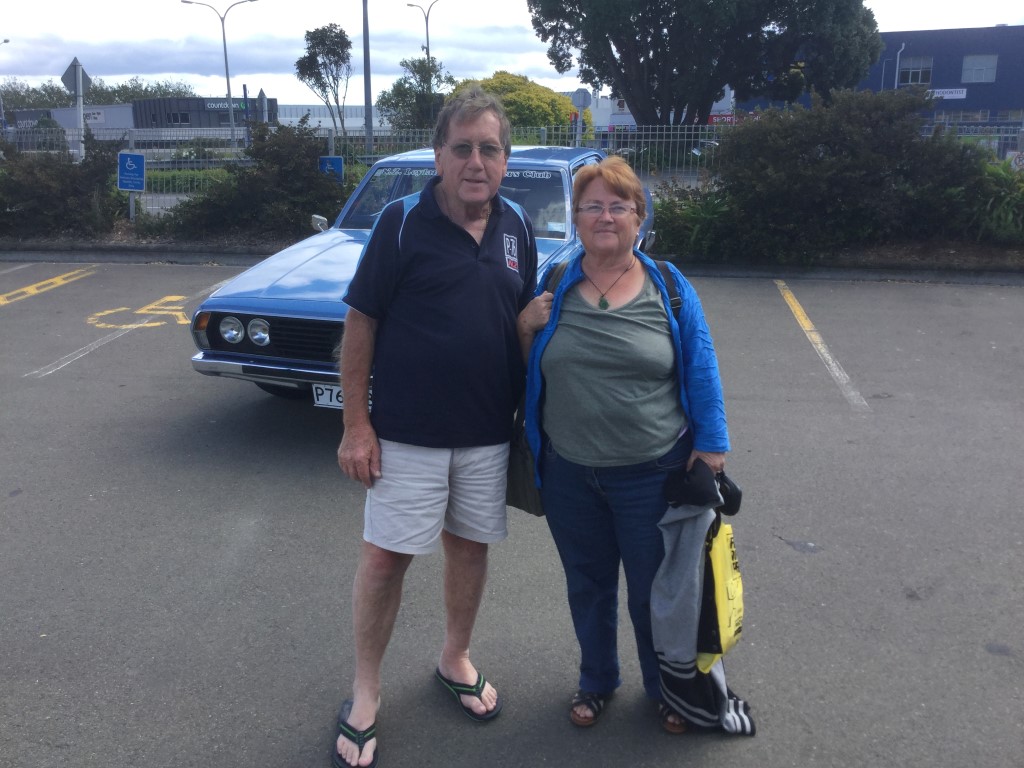 2009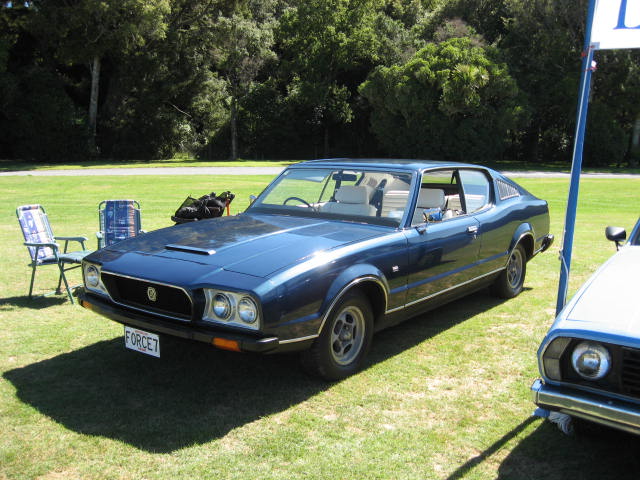 Visitor to the fair isle
---
2006
Natcon News
From Rob.Jones
Welcome back to all of you who went to the P76 Nationals in Australia.
I'm sure you will have all had a ball once the lost wallets, tummy bugs, and duffed up travel arrangements and hangovers had been taken care of!
I have been told by several Aussies that it was a good show and they were pleased to have you there....what is the truth?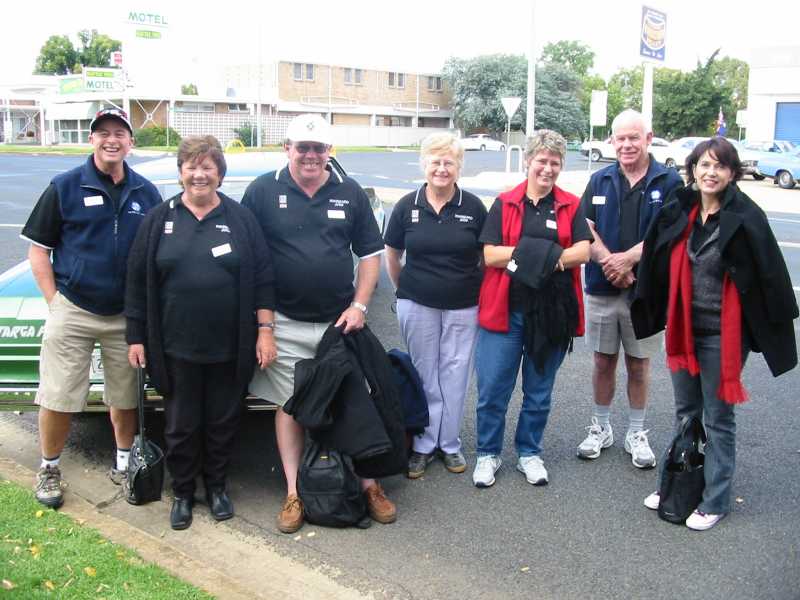 News:
Brian Tuffey's car ex Oamaru is now in the hands of the latest Central Group member....application is in the mail Mike.
It is official for those that may not have already known...my last day here is May 12...redundant after 19 years and 8 months (almost to the day).
I have no idea of what is next for me other than visiting my Dad.
This does raise a few logistical questions however, I'm sure Penzed printing can be arranged in Masterton, I just have to locate a printer.
Clearing PO Box 3699 may be our biggest problem and I'm thinking on that.
I am loathe to suggest a change of address after 23 years as it is on record all over NZ and the Internet.
In fact I don't suggest it at all.
I will also be without an email address for awhile...our home pc is a way of assembley yet!
Watch this space.
I am still very busy as half of my NZ wide clients don't even know I'm off...and there are others with me...and at this stage I cannot say what/who/how I will be replaced as I have no idea...
just before the end of the financial year!!!
Merv Cox and Rose are hosting a growing food event at their place on May 14 so if your passing 45B Kirk St in Otaki, drop in...a few more won't matter.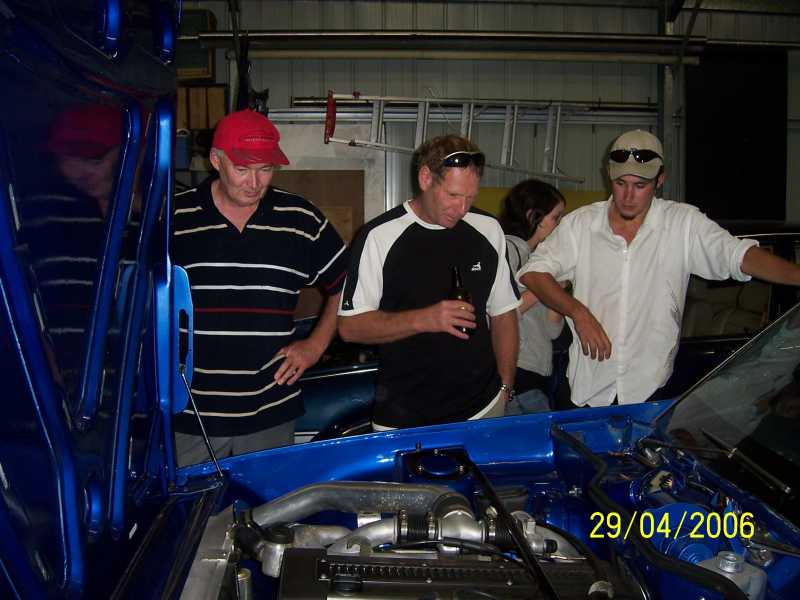 ---
2005
Strange Things in Merv's Boot!
from Bryan Lawrence
A picture of Merv Cox's car at the Hawkes Bay British and Classic Car Day.

The MC was very impressed with the P76 boot as you can see. Merv won best
Australian Car on the day....while he was actually there with the Wellington British Car Club.
I'm advised by other BCC members that he in fact had the only Aussie car at the show, and that all the American cars lined up next to him as soon as he was parked.
P76 is a low milage Crystal White Super (2 owners)
Club Outings
Te Awamutu Car Show
2005 National Meeting
---
2004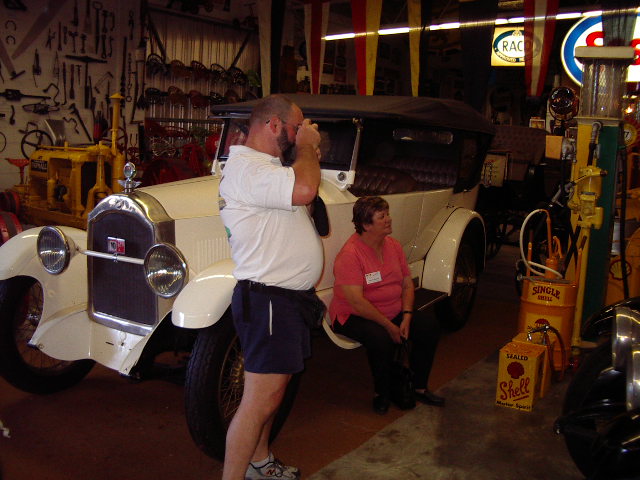 New Zealand crew at the Australian P76 Nationals @ Easter - Gold Coast
---
2002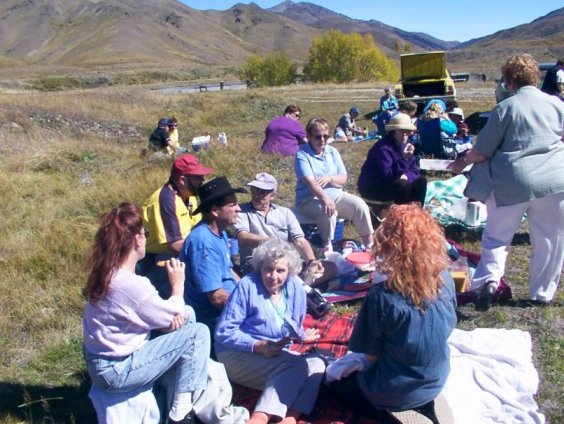 NZ 2002 AGM
Picture from David
---
Rotorua International Rally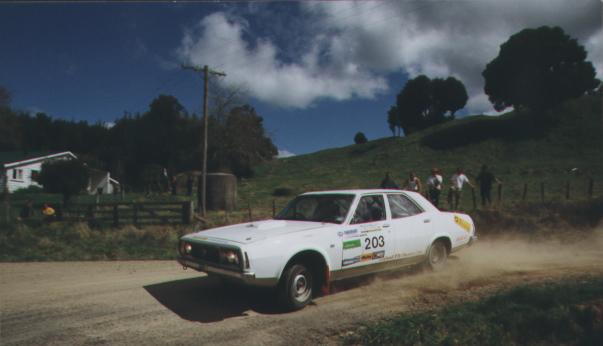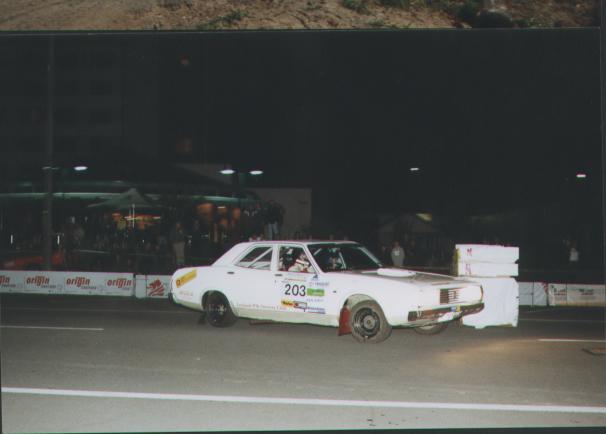 The Rotorua International Rally and it was 2001 - Tony Meyer.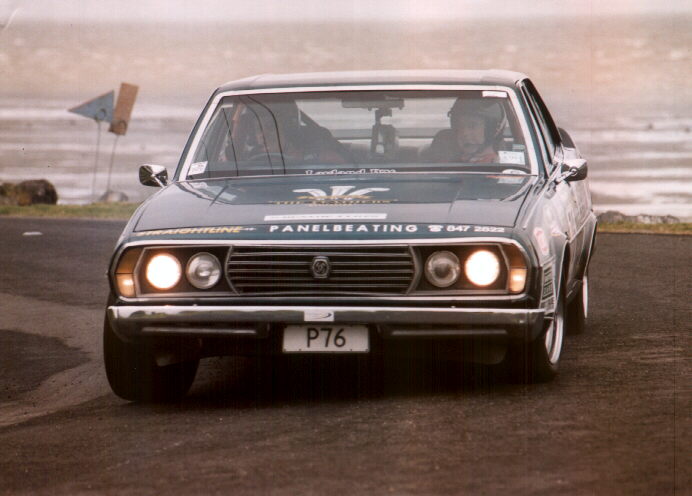 ---
New Zealand parts list.

---
Private owners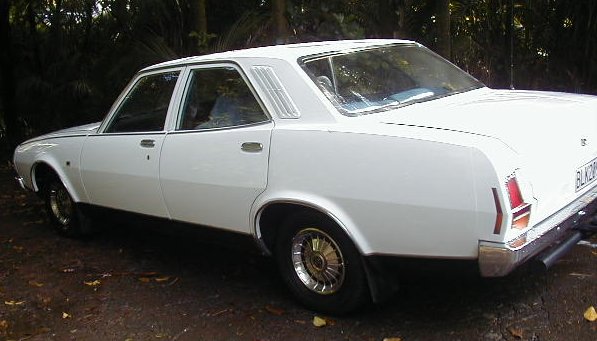 Andre white V8 P76 auto
---