Let us highlight the
Leyland Australia Force 7 V Coupe
Only 10 of these machine are known to exist. One of these cars was sent to the Leyland UK for testing. The car remains in the UK today in private hands. Another car is to be found in a Birdwood Mill Museum (South Australia) with the other eight privately owned. The car is based on the P76 chassis and running gear. This car was about to be brought into production when Leyland Australia was shut down.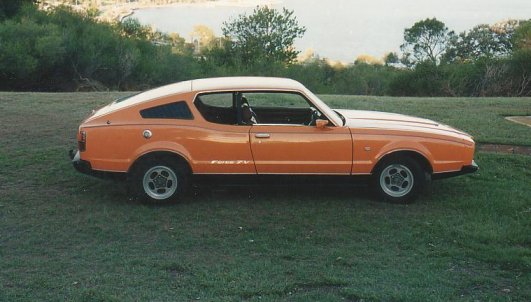 The Home on the Range Force 7 belongs to the Petty family of Perth, the original owners of the car who purchased it from the auction back in 1975.
This car has Imperial Leather interior and is a 4 speed manual, this is also the car that appeared on the cover of the August 1974 Wheels Magazine with the famous scoop photographs with it appearing on the back of a trailer.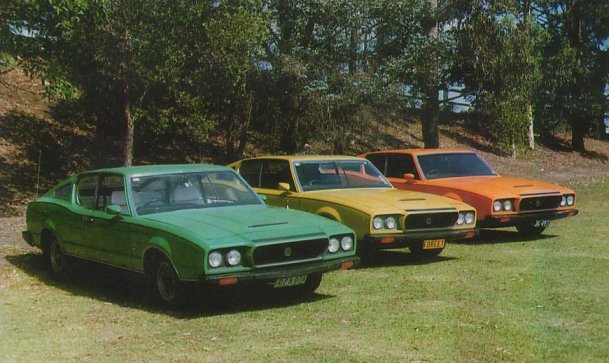 Three Force 7's, the NV Green Force was owned at the time by Graham Redhead but is now owned by Richard Williams (brother of Warrewyk), the Bold as Brass Force is owned by Dave Nelson and the Home on the Range is Joe Green's.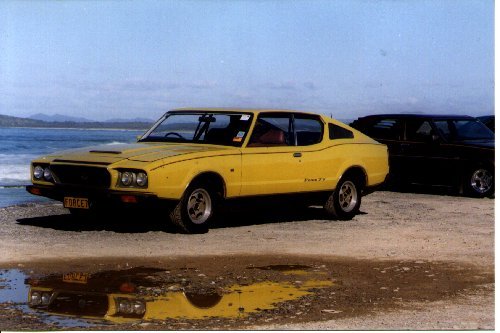 Force 7 V at Coffs Harbour June 1999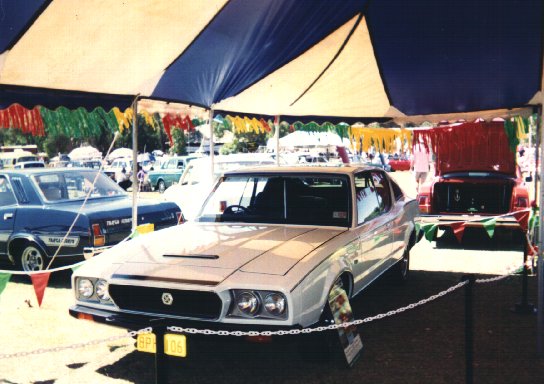 Force 7 V from Western Australia (Perth Motor Muesem)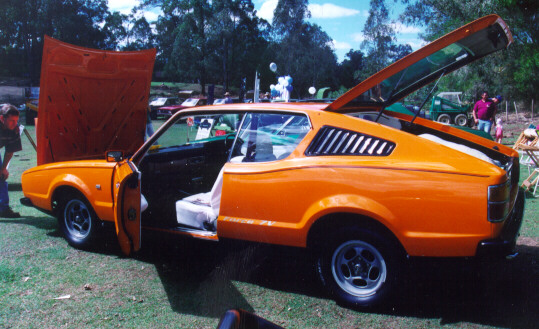 Force 7V at All British Day 1998
Force 7V at Birdwood Mill 1997 with "the Rose of the SA Club" Jo-anne being temptered next to this dream car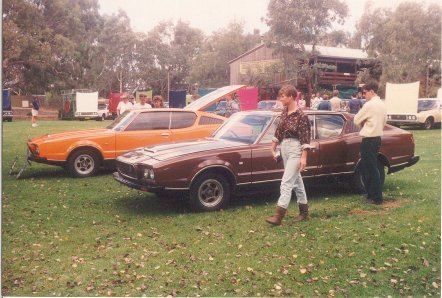 Picture sent in by John Ernst (thanks very much)
The following pictures can be found at Warrewyk home page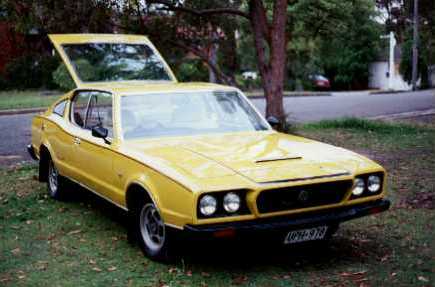 ---
Wheels article Aug 1974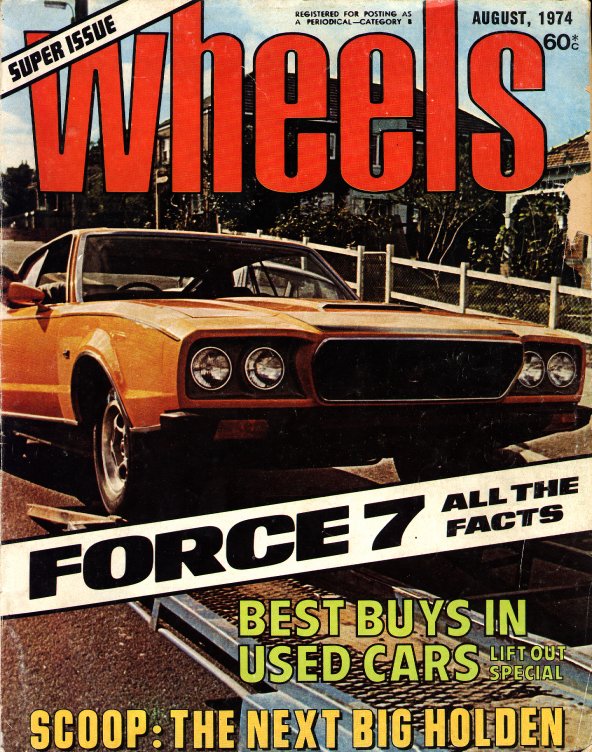 Front page from the Wheels Magazine
---
Sports Car article 1975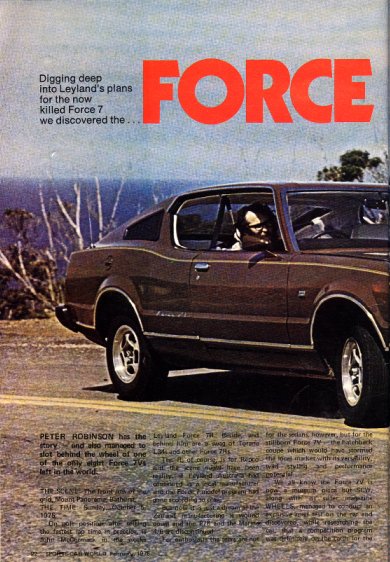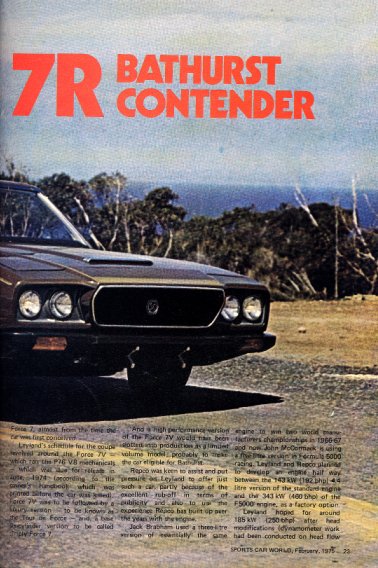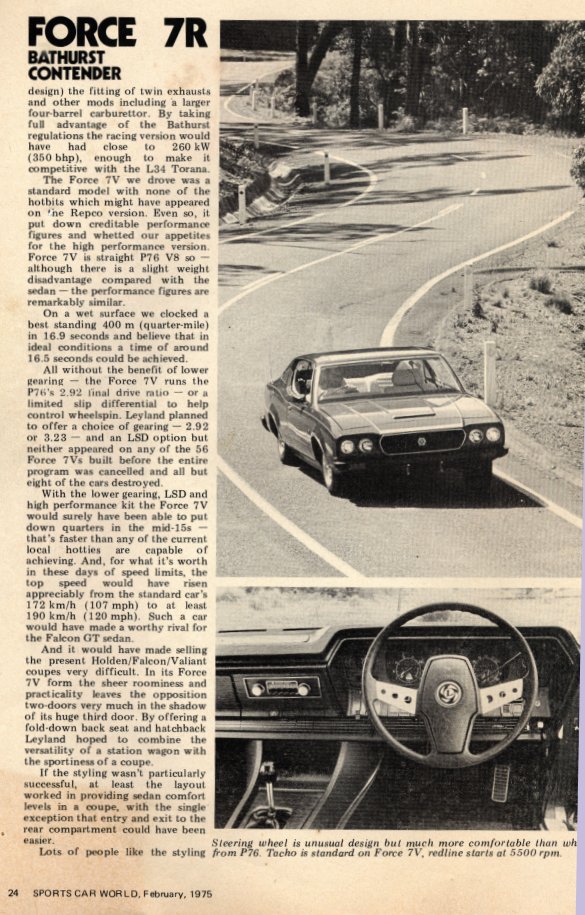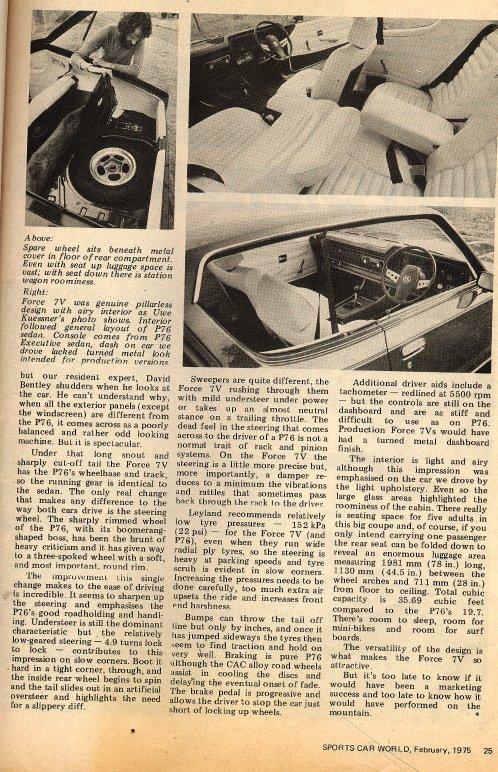 ---
Making of a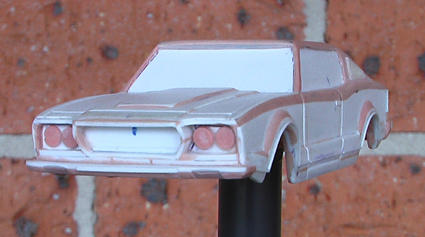 Force 7 model
---
Greg Lunney
Force 7 update
---